Installation
Install our Live Chat Support plugin on your Bigcommerce store to engage visitors in real-time and convert visitors into sales.
Click here to view Live Chat in the Bigcommerce app store.
1. Select the Design menu from the top right navigation, then click Edit HTML/CSS.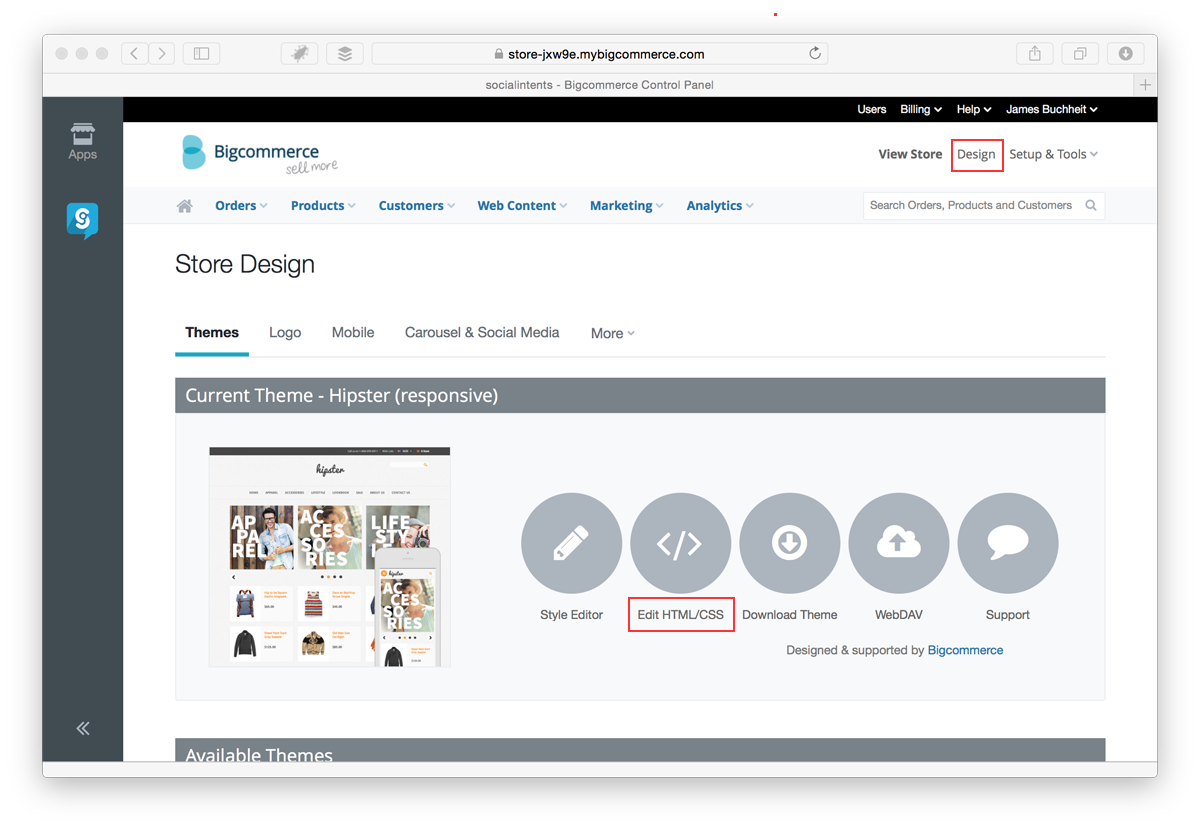 2. Select your default.html or Footer.html template to add your code snippet to.
Copy your Install Code Snippet into your template. If you're using the default.html template, place the code right before the closing &lt/body&gt tag. You can copy the snippet into any template as long as that template is used on the pages you want the live chat displayed on.